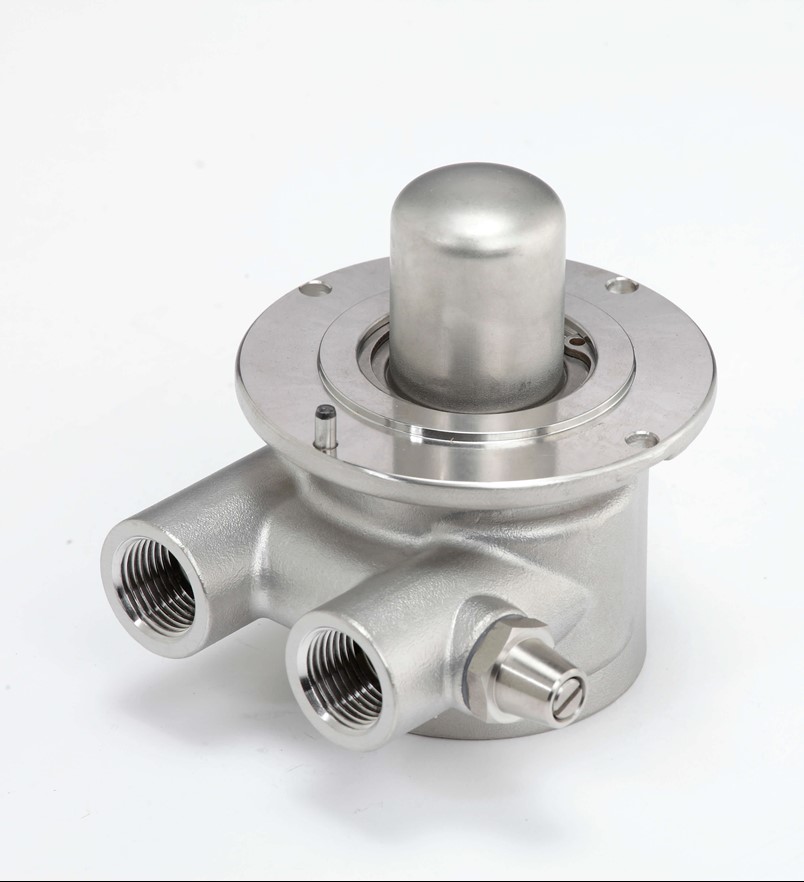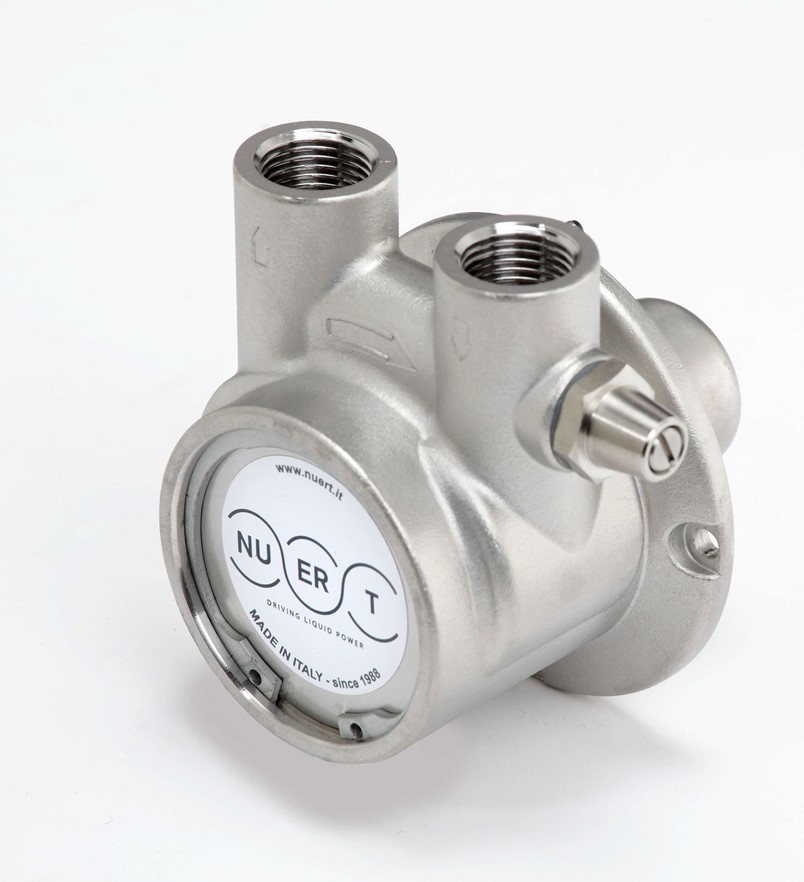 Magnetic drive vane pumps
MAG-PRG pumps
Magnetic drive pump to achieve even better goals
These pumps combine the typical advantages of positive displacement vane pumps with magnetic drive technology.
They are characterized by the lack of a rotating mechanical seal, and they guarantee excellence retention, without any leaks or dripping even with difficult liquids.
A magnetic coupling transmits motion from the electric motor to the pump and replaces the classic mechanical system, so that the pump shaft is not in contact.
These electric pumps are self-priming and have greater efficiency due to less mechanical friction. Reliability and durability have increased compared to the models with mechanical seal.
They are ideal for handling chemical or aggressive liquids, especially as low energy consumption recirculation pumps.
Download the brochure
Request a quote
Areas of application
Perfect for applications in cooling systems, soda recirculation, chemical liquid transfer pumps, solar systems, reverse osmosis systems, ...
Performance and
features:
MAG-PRG pumps are available with the following flow rates:
500 l/h
600 l/h
800 l/h
1080 l/h
The flow rate values refer to a rotation speed of 1,400 rpm. For speeds of 1,725 rpm a 20% increase must be taken into account.
The maximum pressure that can be achieved is 14 bar and it depends on the type of magnet chosen.
Available materials:
Depending on your needs, you can choose different construction materials for your pump:
magnets:
NeFeB rare earths
Samarium-Cobalt SmCo
Available seals:
NBR nitrile rubber
EPDM thermopolymer
FKM fluorinated rubber
Silicon rubber
Available options
With balanced bypass valve
Electric motorization
Depending on the application, we can supply the pump equipped with different types of electric motors, with the following options:
- 110 or 230 V, 50 or 60Hz single-phase power supply
- 12 or 24 V DC power supply
- power from 180 to 750 W
- for continuous or discontinuous service
Contact us for more information or for a quote.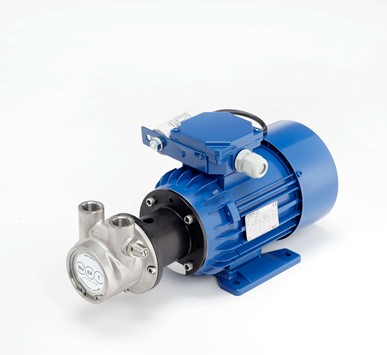 Singlephase or 3-phases, IP55
230 volt, 50Hz, single-phase version, IP55
or
400 volt, 50Hz, 3-phases version, IP55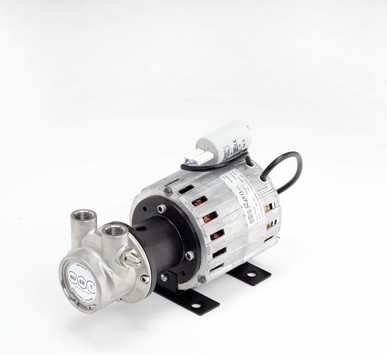 Single phase, continuous duty
230 volt, 50Hz, single-phase version, IP20
Would you like to receive more information or create your own customized pump?
In addition to the standard products from the catalog, what drives us the most is to create - together with you - the ideal pump for your machine. Fill out the form and we will be happy to discuss with you your requests.