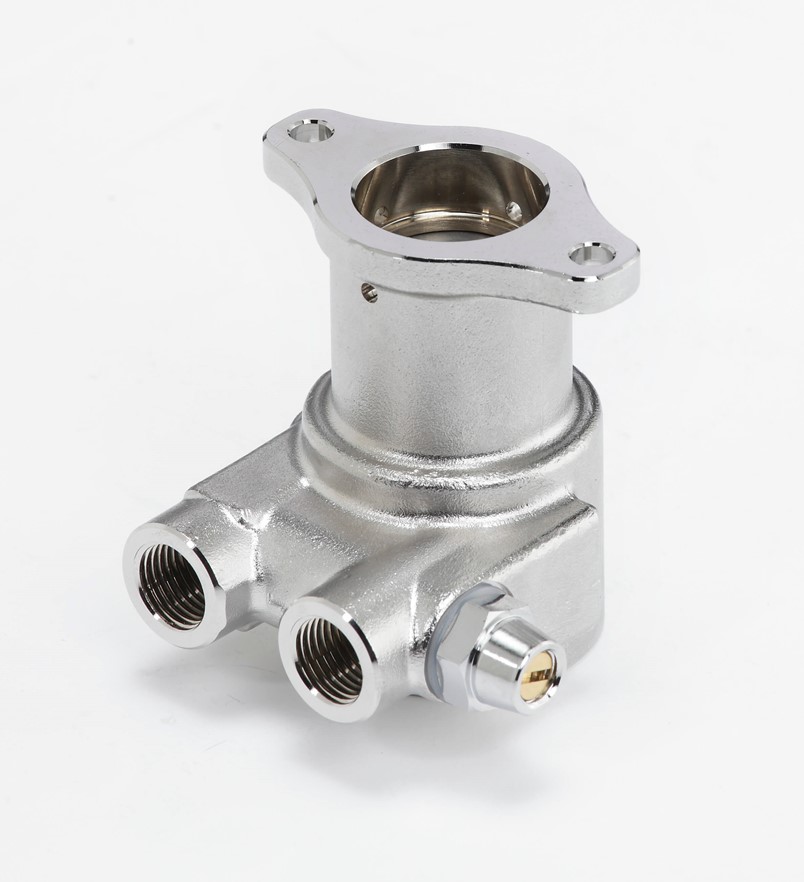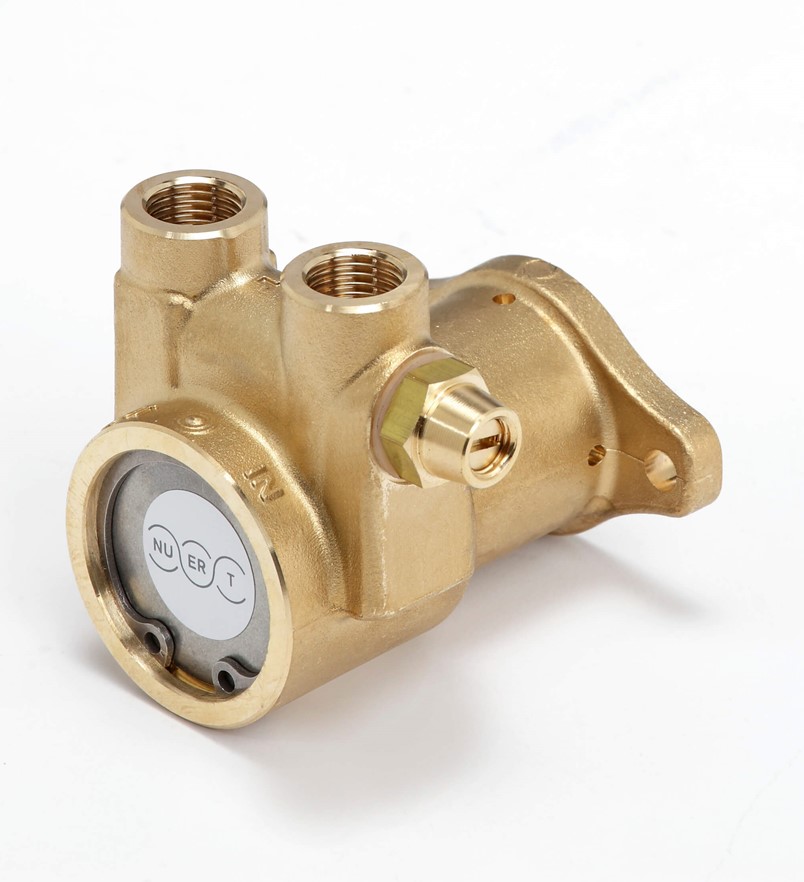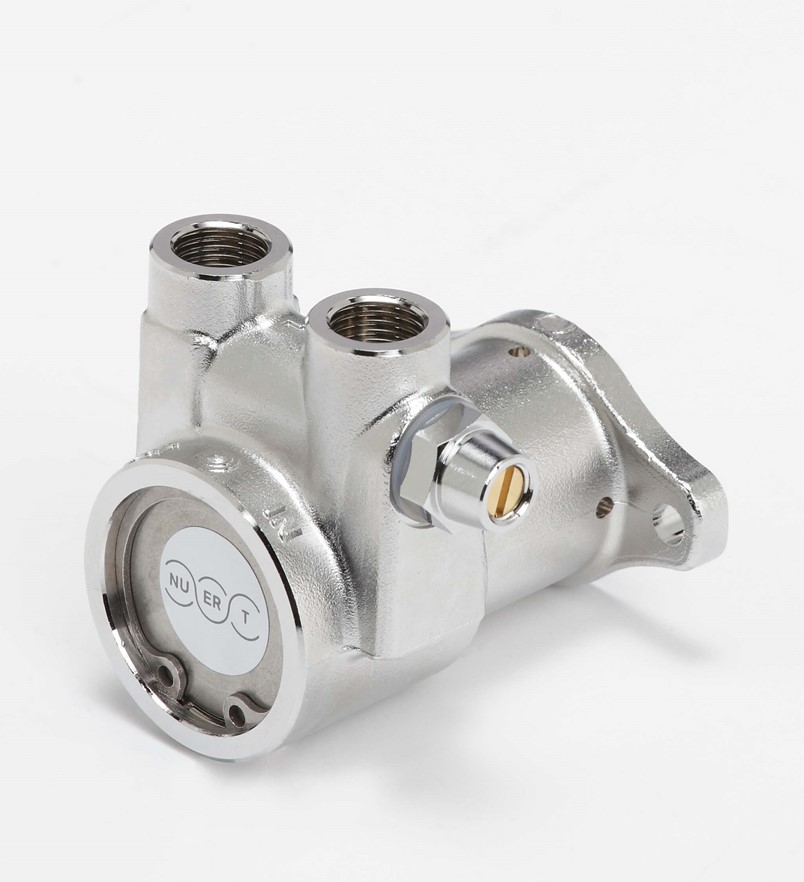 Positive displacement vane pumps with mechanical seal
MCR series micro pump
The smallest rotary vane pump ever, ideal for small spaces
The MCR series positive displacement rotary pumps are the result of the need to have a high-performance pump with the typical qualities of a vane pump, but with even smaller in size.
Thanks to the 2-pole electric motors, they have higher efficiency and very low pulsations.
Download the brochure
Request a quote
Areas of application
Self-priming electric pumps ideal for transferring food liquids, professional 1-group coffee machines, nebulizer systems, anti-mosquito systems, water dispensers, carbonation.
Performance and
features:
MCR series micro pump are available with the following flow rates:
The flow rate values refer to a rotation speed of 1,400 rpm. For speeds of 1,725 rpm a 20% increase must be taken into account.
The maximum pressure that can be achieved is 18 bar.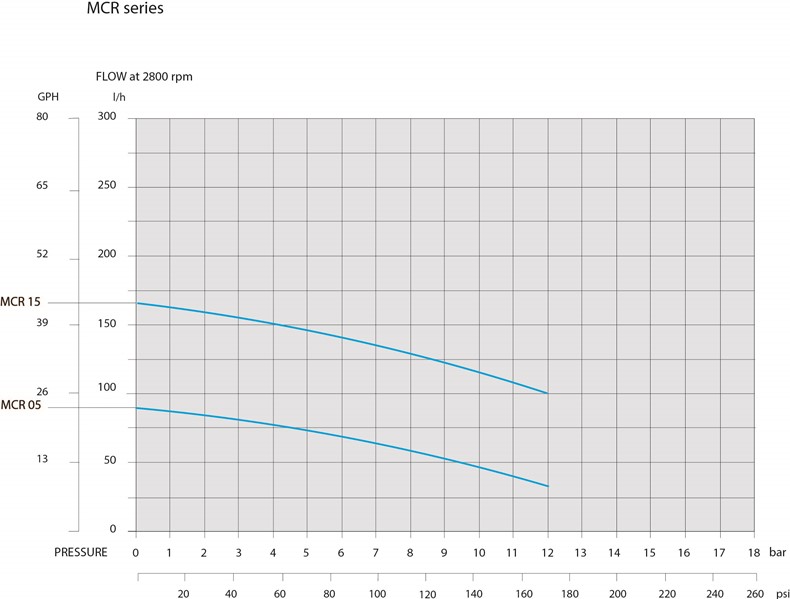 Available materials:
Depending on your needs, you can choose different construction materials for your pump:
pump body:
CW510 brass (Pb <0.2%)
AISI303 stainless steel
Available options
With balanced bypass valve
Electric motorization
Depending on the application, we can supply the pump equipped with different types of electric motors, with the following options:
- 110 or 230 V, 50 or 60Hz single-phase power supply
- 12 or 24 V DC power supply
- power from 100 W
- for continuous or discontinuous service
Contact us for more information or for a quote.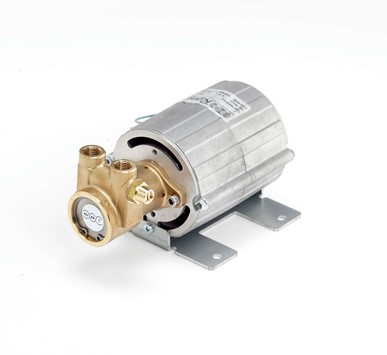 Single phase, 2800 rpm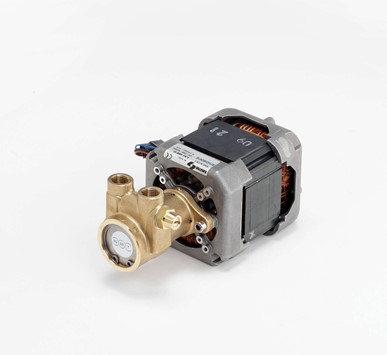 Single phase, 2800 rpm
Would you like to receive more information or create your own customized pump?
In addition to the standard products from the catalog, what drives us the most is to create - together with you - the ideal pump for your machine. Fill out the form and we will be happy to discuss with you your requests.